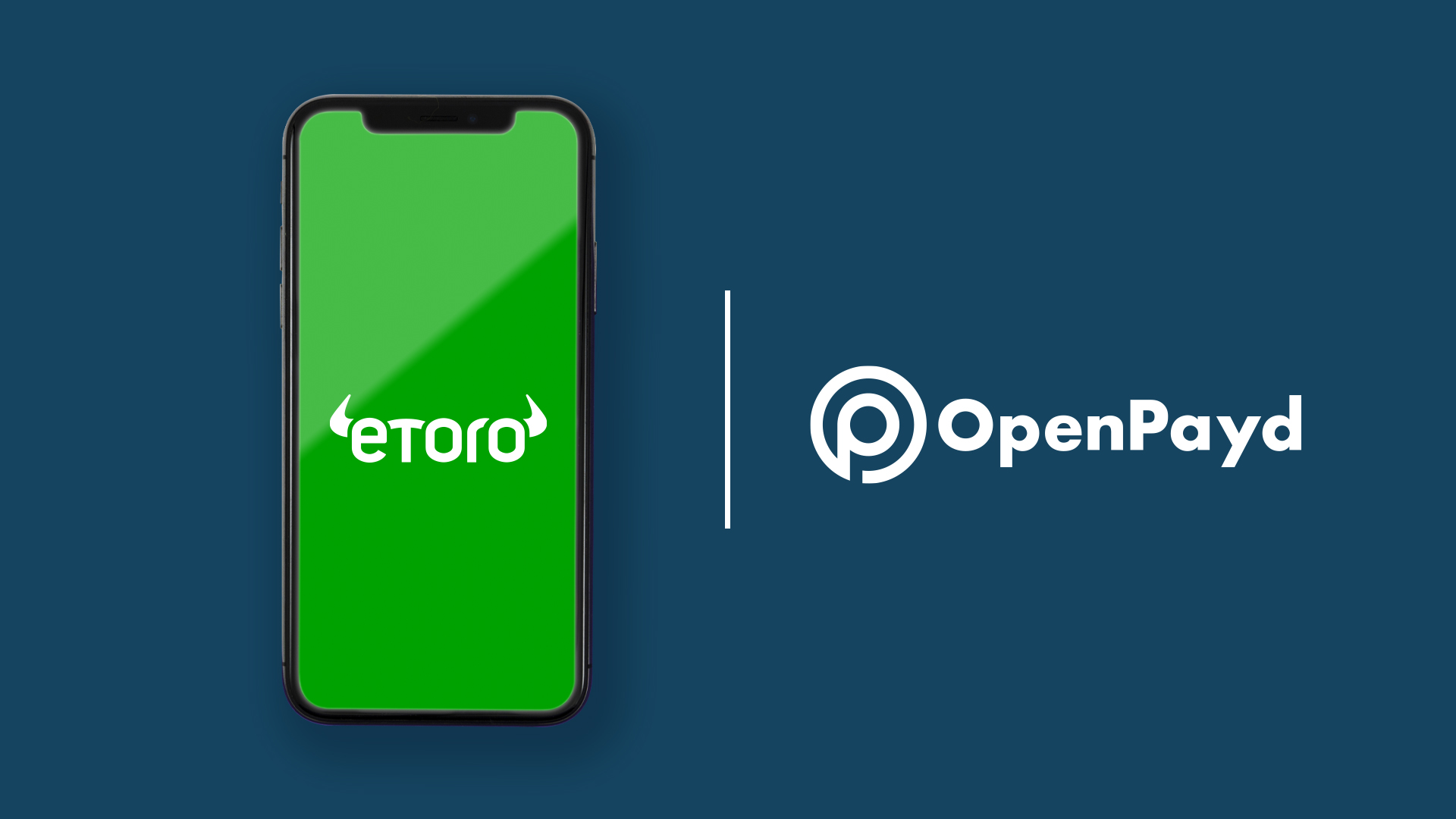 Today, eToro and OpenPayd announced a major partnership, deliver embedded account infrastructure to eToro Money's European customers.
eToro, the world's leading social investment platform, today announced a major partnership with Banking-as-a-Service infrastructure provider OpenPayd to power eToro Money accounts throughout Europe. The partnership offers eToro's customers a simplified, near-instantaneous payments experience.
eToro Money connects with an existing eToro investment account so that users can manage their funds in one place, and easily transfer them to and from their eToro investment account—including making instant withdrawals and deposits.
Teaming up with OpenPayd enables eToro to issue Euro virtual IBANs (International Bank Account Numbers), unique to each of its customers, and gives eToro access to SEPA Instant rails for the first time. The proposition is currently live in 12 countries and is being rolled out across Europe. As a result, eToro's customers can now make deposits and withdrawals from their eToro Money accounts, quickly and securely.
OpenPayd's bespoke API-based solution means that eToro can slash time spent on reconciliations, remove the possibility of human error and significantly speed up payment processing times. All of this is run across OpenPayd's monitored and secure BaaS infrastructure.
"This partnership is an example of embedded finance in action; it's a significant evolution in how we build innovative financial services," says Kreeson Thathiah, Director of Payments at eToro. "Working with OpenPayd – who's platform and team has accommodated all of our needs – has been a pleasure. With every customer receiving their own virtual IBAN and access to the real-time European payment rails, SEPA Instant, we can ensure that funds are moving when, how and to whom they're supposed to."
"eToro is changing the game for the trading community across the world, which is why we're thrilled to be powering its product throughout Europe," says Iana Dimitrova, CEO of OpenPayd. "Our infrastructure was built for use cases just like eToro Money. We strongly believe that embedding financial services in this way powers business growth, enabling any company to build new products, streamline operations and manage payments globally. This is what the future of financial services looks like".